I Saw Black Clouds
További platform megjelenések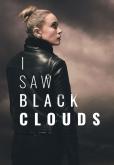 A Wales Interactive az I Saw Black Clouds című játékban egy álmos angliai kisvárosba kalauzolja el a játékosokat. Egy fiatal lány halála után a barátnője nyomozásba kezd, hogy mi történhetett: a történet előrehaladtával egyre több sötét titokra derül fény... Az I Saw Black Clouds egy FMV játék, vagyis egy interaktív film, melyben a döntéseinknek...
tovább
The Complex
További platform megjelenések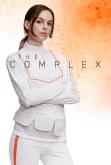 A Wales Interactive egy újabb FMV (Full Motion Video) játékkal jelentkezett, mely a Late Shifthez hasonlóan Londonban játszódik. A brit város biofegyver támadást szenved, két tudós pedig egy lezárt laboratóriumban találja magát, melyben két ellenfelük van: a fogyatkozó levegő és az idő. A The Complex gazdag, izgalmas történetet kínál, többszörös...
tovább