Citadel: Forged with Fire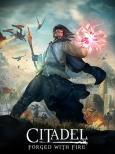 A Citadel: Forged with Fire egy nyíltvilágú, online MMO túlélőjáték, varázslással, fantasyelemekkel, szinte tökéletes felütéssel, elképesztően szép grafikával, így a program lehetne jó is, azonban a játéktervezési döntések teljesen lerontják az élményt. A fejlődést csak a grind szolgálja, a karakterek a szerverekhez vannak kötve, a raid és a PVP...
tovább
Slender: The Arrival
További platform megjelenések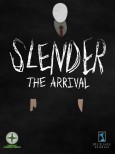 A Slender: The Eight Pages című indie-horrorjáték folytatása, melyben ismét a magas, nyúlánk rémalak, Slender Man nyomába eredünk.
tovább
Valley
További platform megjelenések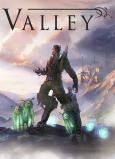 A belső nézetes kalandjátékok műfaját erősíti a Slender: The Arrival alkotóinak produkciója, aminek központi eleme egy ősi tárgy, az Élet Magja, ami után az arctalan és kicsit jellegtelen főszereplő archeológussal kutatunk. A történet úgy indít, mint bármelyik sétaszimulátor, avagy átbandukolunk a kezdetekben behatárolt játéktér egy-egy...
tovább