Fejlesztő:
EKO Software
---
A EKO Software egy indie játékfejlesztő csapat.
How to Survive
A How to Survive egy felülnézetes, 3D-s zombis túlélőjáték, amiben egy partra vetett szerencsétlent irányítva kell életben maradnunk egy élőholtakkal teli, trópusi szigeten. Nemcsak harcolnunk kell a zombikkal, de tárgyakat készítenünk, felfedeznünk és bujkálnunk is -- legalább is elméletben, a programot ugyanis nagyon sok kritika érte az...
tovább
How to Survive 2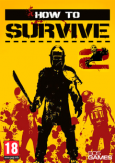 A How to Survive 2-ben a tétek nőttek. Még több zombi, még több lootolni való, még otthonosabbá faragható tábor, ráadásul immár egyedi karaktert is készíthetünk magunknak.
tovább
Warhammer: Chaosbane
További platform megjelenések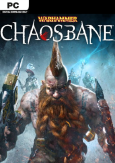 A Warhammer fantasy univerzum szinte kiált az akció-szerepjáték (ARPG) után, de csak most jutott eszébe ezt valakinek megcsinálni. A Warhammer: Chaosbane egy igazi régivágású hack'n'slash, vagy ha úgy tetszik Diablo-klón, melyben a Káosz seregeivel vesszük fel a harcot egyedül, vagy kooperatívan. Amit az EKO Software megalkotott, az egy...
tovább