Fejlesztő:
Bloober Team
---
A Bloober Team adatlapja a PC Guru Online oldalán.
Layers of Fear
További platform megjelenések

Layers of Fearben egy festőt alakítva, szépen lassan becsavarodunk egy rémképekkel teli családi házban, miközben egyre mélyebbre ássuk magunkat a főszereplő széttöredezett és megrothadt elméjébe, fényt derítve arra, mi okozta, milyen tragédia állhat józan eszének elvesztése mögött.
tovább
Layers of Fear 2
További platform megjelenések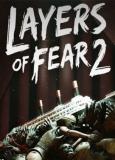 Folytatódik a Layers of Fear, és a második rész még több réteget bont le az emberi félelmek velejéről. A helyszín ezúttal egy titokzatos óceánjáró, a központi témát pedig a festészet helyett a filmtörténelem adja. Éppen ezért a főhős egy színész, akit forgatásra hívtak a hajóra. Persze, ez nem egy szokványos filmforgatás...
tovább
Observer
További platform megjelenések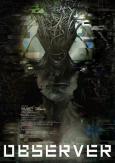 Az Observer a Layers of Fear alkotóinak 2017-ben megjelent játéka. Egy horror-kaland ez, ami egy cyberpunk világban játszódik, Őrült Stone-al a főszerepben. Az Observer a jövőben játszódik, amikor a Nyugat elpusztította a Keletet és fordítva, az emberek neonfényes házakban élnek, az augmentáció pedig mindennapos. Ebben a jövőben Felügyelők,...
tovább