Arboria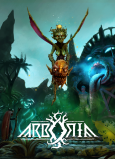 Vár a trollok alatt húzódó sötét kazamaták mélye, hogy megfejtsd az ősi rejtélyeket egy rogue-lite soulslike segítségével. Minél mélyebbre jutsz, minél több nyersanyagot gyűjtesz, minél több információt szedsz össze, később annál könnyebb dolgod lesz. De ha meghalsz, kezdheted elölről a felfedezést. Az Arboria 2020. május 7-én jelent meg PC-re...
tovább
Fort Triumph
A Fort Triumph egy körökre osztott stratégai játék, melyben együttesen megtalálható az XCOM játékok harcrendszere és a Heroes of Might and Magic játékok felfedezésen alapuló játékmenete. Egy csapat hőst kell vezetni a CookieByte Entertainment játékában, egy humoros fantasy történeten át. A Fort Triumph kampány és skirmish játékmódot kínál,...
tovább
Tools Up!
További platform megjelenések
A 2000-es évek Amerikájának egyik legjobb valóságshow-ja volt a Nagy házalakítás, melyben Ty Pennington és csapata rászoruló családok házait újította fel. A Tools Up! című játékban is ez a feladat vár a játékosokra: a lokális kooperatív móddal rendelkező programban mindösszesen egy alaprajz alapján kell rendet rakni az otthonokban, mindezt az...
tovább