Fatale
A The Path című multimédiás performance (nehezen használnám rá a "játék" kifejezést, hiszen nem igazán húzható rá az ismert mechanizmusokra és sablonokra) készítői, a belga művészházaspár, Auriea Harvey és Michaël Samyn új projektje Salomé, avagy magyar átírásban Szalómé történetét dolgozza fel. Aki esetleg nem lenne képben a bibliai...
tovább
Sunset
A Sunset egy belső nézetes játék, amelyben egy házvezetőnő bőrébe bújhatunk bele. Ez persze ne riasszon el senkit, a történet nem a takarításról szól, hanem arról, miként éli meg a dél-amerikai városban, San Bavónban kitört forradalmat egy egyszerű civil.
tovább
The Path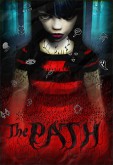 Nehéz bármit is írni erről az alkotásról. Lehet kategorizálni külső nézetes horror műfajú kalandjátéknak, de ez üres szókép. Belső utazás felnőtt lelkeknek, egy művészpár különös hangulatú performance-a, út lélektől lélekig. Ha megérint, rabszolgájává tesz, nem ereszt és nem felejtheted el...
tovább