The Elder Scrolls Online
További platform megjelenések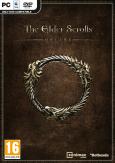 A The Elder Scrolls Online 1000 esztendővel játszódik a Skyrim előtt, és a démoni Molag Bal világ ellen indított hadjárata áll a történet középpontjában. A játék MMORPG, s mint ilyen, eltávolodik a klasszikus TES-ektől: a látvány meseszerűbb, a játékélmény a közösségi lehetőségekre összpontosít és a világ is sokkal-sokkal nagyobb (magába...
tovább
The Elder Scrolls Online – Greymoor
További platform megjelenések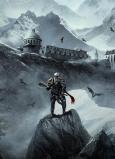 Csatlakozz a további 16 millió The Elder Scrolls Online-felhasználóhoz, majd a korábbi tartalmak mellett fedezd fel a nyugati hegyvidéket, a fagyos területeket, miközben más kalandorokkal együtt legyűröd a vámpírok nagyurát. A Greymoor kiegészítő (szükséges hozzá az alapjáték is) május 26-án jelenik meg PC, PS4, XOne platformokra.
tovább