Fejlesztő:
Hadley/Parsec Productions
Slender: The Eight Pages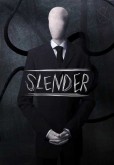 A Slender: The Eight Pages egy ingyenes indie-horrorjáték, melyben az a feladatunk, hogy egy erdőben bolyongva információkat gyűjtsünk a furcsa rémlény, Slender Man hátteréről. Közben persze a groteszk teremtmény sem pihen, folyamatosan járőrözik a környéken, így előle is kénytelenek vagyunk bujkálni, mert már a látványa is sebez minket. Slender...
tovább