Call of Duty: United Offensive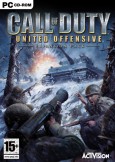 A Call of Duty hatalmas sikert aratott 2003-ban (rengeteg díj, Év játéka is lett sok magazinnál), ez pedig vagy egy biztos folytatást, vagy egy kiegészítőt jelentett. Ugyan a sorozat történetében nem sok expanzió készült (sőt, PC-re csak a most tárgyalt), azonban ekkor még ez tűnt a legkézenfekvőbbnek. Így a United Offensive lett a CoD első és...
tovább
Return to Castle Wolfenstein
További platform megjelenések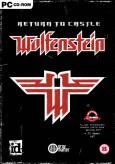 John Carmack fejlesztőcsapata, az id Software a Doom által vált híressé, és e játék kapcsán sokan az FPS-ek születéséről beszéltek, beszélnek. Azonban nem szabad elfelejteni, hogy 1991-ben, már jóval a Doom előtt volt egy Wolfenstein 3D nevű, belső nézetű lövöldözős játékuk, amely egy 80-as évekbeli, hasonló című játék remake-jeként ivódott be a...
tovább