Faith and a .45
A játék egy intenzív sztori alapú lövöldözős móka lesz, melyben a főhős egy szerelmes (bandita)pár, akik az őket üldöző olajmágnás elől menekülnek. 1930-ban, a nagy gazdasági világválság idejében játszódik Luke és Ruby története, ami remek történettel, mozi-feelinggel, illetve sok-sok akcióval kecsegtet, a kooperatív lehetőségekről nem is beszélve.
tovább
Total Overdose
További platform megjelenések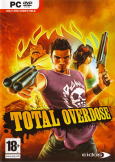 Elképesztően hangulatos, GTA San Andreas motort használó lövöldözős program, amely a Desperado, és a Volt egyszer egy Mexikó stílusában, egy kis bullett time-mal, és arcade-szerű pontszámolással varázsolja el a játékosokat. Minden robban, minden repül, óriási területeket lehet bejárni, és bizony hasfalszaggató dialógusokból és poénokból sincs...
tovább
Watchmen: The End is Nigh
További platform megjelenések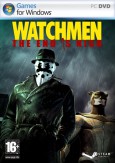 Sok képregényrajongó számára az alfát és az ómegát jelenti a Watchmen című rendkívül színvonalas képregény. Sikeressége miatt elkerülhetetlen volt, hogy idővel videojáték-adaptáció is készüljön belőle, mely a The End is Nigh képben meg is érkezett. A minőségére nem érdemes szavakat vesztegetni, amúgy is tudja mindenki, hogy milyen színvonalat...
tovább