Medal of Honor (2010)
További platform megjelenések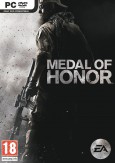 A legújabb Medal of Honor a sorozat újraindítása, angolul rebootja, tehát nulláról indulva építtették fel a játékot, ügyelve arra, hogy ne kövessék el az elődök hibáit. Kezdésnek rögtön dobták is a második világháború csatatereit és helyette a kőkemény Afganisztánt választották helyszínül, ahol egy különleges osztag tagjaként olyan küldetésekben...
tovább
Medal of Honor: Warfighter
További platform megjelenések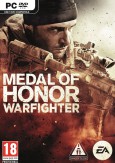 A Medal of Honor sorozat Warfighter alcímű része, csakúgy, mint a 2010-es felvonás, a modern kori háborúkkal foglalkozik. A játék kidolgozott sztorival és multiplayer komponenssel is fel van ruházva, technológiai oldalról pedig a DICE Frostbite 2-es motorja erősíti.
tovább