Baldur's Gate II: Enhanced Edition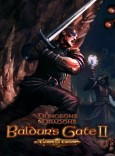 Az első Baldur's Gate feltámasztása után az Overhaul Games csapata nekiállt a folytatásnak. A stúdió új küldetéseket, valamint az alapjáték, a Shadows of Amn és a Throne of Bhaal kiegészítők sztorijának kibővítését tűzte ki célul, szebb grafika és finomított hanganyag kíséretében.
tovább
Baldur's Gate: Enhanced Edition
További platform megjelenések

Az első Baldur's Gate feltámasztását az Overhaul Games csapata végezte, akik az eredeti játék minden elemét megtartották, miközben a modern elvárásoknak megfelelően magas felbontású köntösbe öntötték a programot, a felturbózott Infinity Engine-nek köszönhetően. Kaptunk továbbá új küldetéseket is, illetve a felhasználói felület is megújult.
tovább
MDK 2 HD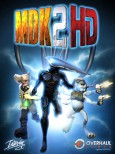 A BioWare által fejlesztett és 2000-ben kiadott eredeti játék felújított változatában felváltva az előző rész főhősével, a takarítóból szuperhőssé vált Kurt Hectic-kel, a hatlábú kutyával, Maxel, és a kissé örült Dr. Fluke Hawkinsszal fogjuk megmenteni a földet egy újabb idegen támadástól. Bár a sztori nem nagy szám, a hangsúly inkább az abszurd...
tovább