Blair Witch
További platform megjelenések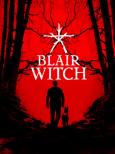 A Blair Witch című horrorjátékban egy eltűnt gyerek után kell bemerészkednünk a retteget erdőbe, de ahogy azt a filmekből és a korábbi játékokból megszokhattuk, semmi sem fog simán menni, hiszen a rengeteget mindenféle kreatúra lakja, akik nem barátkoznak az emberekkel.
tovább
Observer: System Redux
További platform megjelenések

Az Observer: System Redux a 2017-es Observer következő generációs változata feljavított grafikával és kibővített sztorival.
tovább
The Medium
További platform megjelenések

A The Medium a lengyel Bloober Team legújabb alkotása, melyben egy médiumot irányítva kell túlélnünk a szellemvilág borzalmait.
tovább