CastleStorm
További platform megjelenések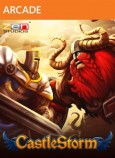 A CastleStorm egy érdekes stíluskeverék, melyben az ellenfelünk várát kell lerombolnunk katapultok és gyalogos egységek segítségével. A vidám fél-3D-s grafikai körítéshez kompetitív és kooperatív játékmód, kidolgozott sztori és mély taktikai játékmenet társul.
tovább
Operencia: The Stolen Sun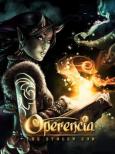 A Zen Pinball és Pinball FX sorozatokkal ismertté vált, magyar honú Zen Studios új fába vágta a fejszéjét, aminek mi csak örülünk, hiszen nem is akármit jelentettek be a hétvége folyamán. Az Operencia: The Stolen Sun ugyanis egy belső nézetes RPG lesz, ami a közép-európai folklórból táplálkozik.
tovább
Pinball FX 3
További platform megjelenések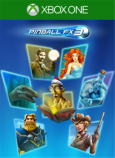 Hosszú évek után jelentette be a Zen Studios új pinball játékát, ami, minő meglepetés, a Pinball FX 3 nevet kapta. a fejlesztők nagy hangsúlyt fektettek a közösségi élményre: a játékosok saját bajnokságokat szervezhetnek, a régebben megvásárolt asztalokat pedig ingyenesen importálhatják az új részbe. Sőt, a Pinball FX 3 szóló játékmódot is...
tovább