Project Zero: Mask of the Lunar Eclipse
További platform megjelenések

Egy csapat gyerek rejtélyes módon eltűnt egy fesztivál alatt a Rogetsu-szigeten. Bár megtalálták őket, elvesztették az emlékeiket. Most tinédzserekként térnek vissza a szigetre. A lányok a Camera Obscurára (egy olyan kamerára, amely képes megörökíteni és elzárni az elképzelhetetlen borzalmakat) és a zseblámpájuk halvány fényére hagyatkoznak,...
tovább
Resident Evil 4 (Remake)
További platform megjelenések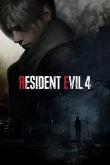 A Capcom a korábbi részek után ezúttal sorozatának közkedvelt felvonását, a Resident Evil 4-et újítja fel nem csupán látványában, de modern funkciókkal, az élményt javító változtatásokkal és más újdonságokkal is kibővítve.
tovább
Sons of the Forest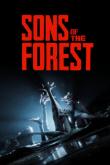 Egy eltűnt milliárdos keresésére küldtek egy távoli szigetre, de egy kannibáloktól hemzsegő pokolban találod magad. Craftolj, építkezz és küzdj a túlélésért, egyedül vagy a barátaiddal ebben a félelmetes, nyílt világú túlélőhorror játéékban!
tovább