Below
További platform megjelenések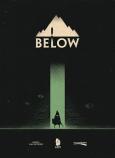 A Below roguelike akciójáték, amelyben egy parányi hőssel a helyszínül szolgáló rejtélyes sziget titkait fogjuk feltárni a kezünkben semmi mással csak egy karddal és pajzzsal. A világ, ami ránk vár egy veszélyes és könyörtelen hely, ahol mindegyik sarkon a halál vár, s ha ne adj isten tényleg a porba hullanánk, kezdhetjük az egészet előröl.
tovább
Might and Magic: Clash of Heroes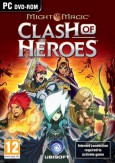 Eredetileg Nintendo DS-re készült ez a játék, 2009-ben jelent meg először az Egyesült Államokban. Aztán a Ubisoft fogta magát, és elérhetővé tette PC-n, sőt még a két nagykonzol letöltőrendszerén, XBLA-n, és a PSN-n keresztül is megvásárolhatjuk a programot. A PC verzió magában foglalja az eredeti játék szerepjáték rendszerét, de ezt...
tovább
Superbrothers: Sword & Sworcery EP
További platform megjelenések

Bő egy évvel az iOS-es eredeti után végre PC-re is ellátogat a 8-bites grafikus stílust és a tökéletes zenei aláfestést házasító kalandjáték, ahol szokás szerint meg kell menteni a világot. Azonban a program inkább egy digitális festmény, játékként nem működik annyira jól, önismétlő, de a régmúltat idéző fantasztikus grafikai megvalósítás, és...
tovább