Edge of Eternity
További platform megjelenések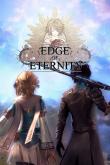 Az Edge of Eternity fejlesztése 2015 elején, az összesen 4045 támogatóval és 161 246 dollárral lezárult Kickstarter-kampánnyal kezdődött el igazán. Először úgy tűnt, hogy egy Final Fantasy/Kingdom Hearts klón lesz, de ez szerencsére változott. A Unity motorral életre keltett Edge of Eternity világa egy aktív fejlesztés alatt álló játékhoz...
tovább
Hover
További platform megjelenések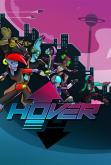 Kapd fel high-tech szuperszerkód és irány Hover City, hogy a város legmenőbb arcává válj, és felszabadítsd lakóit egy hipermodern görkorcsolyával felszerelve! Készen állsz a hatalmas ugrások, észveszejtő trükkök és féktelen száguldás őrült forgatagára? Ezt nyújtja a 2017-ben PC-re, 2018-ban konzolokra megjelent akció-kaland-platformer, ami egy...
tovább