Fantasy General 2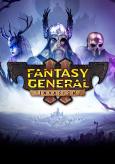 A Fantasy General 2 egy fantasy világban játszódó hexás stratégiai játék. A hexák és a stratégiai játékok kapcsolata elég régre nyúlik vissza, a népszerű hatszögletű mezőket például Charles Swann Roberts (az Avalon Hill, egy régi, patinás wargames stúdió alapítója) nevéhez köti a krónika. A Panzer General 1994-ben jelent meg, a 2. világháborús,...
tovább
SpellForce: Conquest of Eo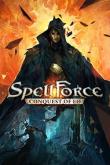 A SpellForce, a Conquest of Eo egy előzmény, mely időben a SpellForce 3 és az eredeti The Order of Dawn között játszódik, és a Mágusok Körének felemelkedését mutatja be a Heroes of Might and Magic sorozatra emlékeztető játékmenettel. Fiatal mágusunk eltűnt mesterét próbálja felkutatni, miközben annak tornyát is újra kell építenie.
tovább