Disciples II: Dark Prophecy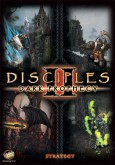 A Disciples első részének folytatása merész mutatvány volt. A Strategy First játéka hetekkel a Heroes IV bemutatkozása előtt érkezett, fogadtatása pedig jóval emlékezetesebbé vált a nagytesó botladozó belépőjéhez képest. A játék tehát egy körökre osztott stratégia, amelyben egy kalandtérképen kószálsz, cuccokat szedsz össze,...
tovább
Disciples II: Gold Edition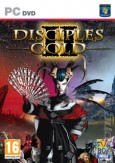 A nagy sikerű Disciples-széria második felvonásának gyűjteményes kiadása, mely tartalmazza az alapjátékot és a kiegészítő lemezeket (Guardians of The Light, Servants of The Dark, Rise of The Elves) is.
tovább