Army of Two
További platform megjelenések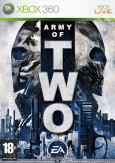 Gondosan kidolgozott, látványos, akciódús versenyzőt tisztelhetünk a Gears of War nyomdokain járó Army Of Two személyében. A kommandós stílus rajongóinak minden bizonnyal kellemes kikapcsolódást nyújt majd, szórakoztatóan változatos, majdnem frusztrációmentes játékmenetével könnyen a szobaharcosok szívébe lophatja magát.
tovább
Army of Two: The 40th Day
További platform megjelenések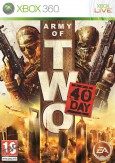 Az Army of Two, The 40th Day címre keresztelt folytatásában visszatér Salem és Rios párosa, akik a zsúfolt Sanghajban tesznek rendet a látszólag véletlenszerű katasztrófák közepette, amik már-már a pusztulás szélére taszították a várost. A dinamikus duó feladata, hogy kiderítsék miféle rejtélyes hatalom áll mind emögött, ám semmi misztikusra ne...
tovább
Need for Speed: NITRO
További platform megjelenések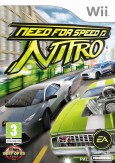 Az EA új generációs NFS-játékainak Nintendo gépekre optimalizált, az alkalmi (casual) játékosok felé nyitott verziója. Arcade játékmenet, minket lelassítani próbáló zsaruk, nyolc pilótás versenyek számtalan játékmódban Rio de Janeiro, Kairó, Madrid, Szingapúr és Dubai pályáin és útjain, 30 klasszikus és modern autó három géposztályban.
tovább