Bound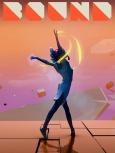 A Bound felszínesen vizsgálva egy háromdimenziós platformjáték, és ha ennél mélyebbre nem merészkedünk, akkor egy, a történet által vezérelt kalandot kapunk egy kecses táncos, pontosabban egy balerina szerepében, akivel a szürrealitás határát súrló, a modern művészeti vonulatok által inspirált, 1080p felbontásban és 60 fps mellett elénk táruló,...
tovább
God of War 3
További platform megjelenések

A God of War 3-ban Kratos bosszúja végre beteljesedik, így láthatjuk, miként tűntek el a görög mitológia híres alakjai. A folyatásban szebb grafika, kiforrottabb játékmenet és egy még epikusabb történet várja a PlayStation 3 tulajokat.
tovább
God of War: Ascension

A God of War: Ascension a sorozat előzménye, melyben a megkeseredett hős Kratos családja megmentésének útját kutatja.
tovább