Kiadó:
Team Cherry
---
A Team Cherry egy ausztrál független fejlesztőcsapat.
Hollow Knight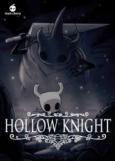 A Hollow Knight egy gyönyörű kézzel rajzolt 2D-s akció-platformer szerepjáték elemekkel, amelyben egy bogárlovaggal járhatjuk be az ízeltlábúak kiterjedt földalatti királyságát. A játék elegánsan ötvözi a szokványos ügyességi részeket a gyors tempójú harcokkal, non-lineáris világát felfedezve pedig számos furcsa szerzettel és még több...
tovább
Hollow Knight: Silksong
További platform megjelenések

A Team Cherry népszerű metroidvania stílusú játékának folytatása, a Hollow Knight: Silksong teljesen új hőst, helyszíneket és ellenfeleket hoz be a képbe.
tovább