Inner Chains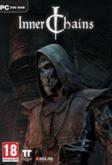 Az Inner Chains egy belsőnézetes horror-kaland keverék a lengyel Telepaths Tree csapatól, melynek története egy szürreális biomechanikus világban játszódik. A játék létrejöttében nagy szerepet játszott a fejlesztők által indított Kickstarter kampány, mely során közel 19 ezer dollárt gyűlt össze a fejlesztésre.
tovább
My Memory of Us
További platform megjelenések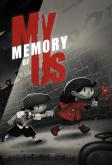 Milyen lehetett gyerekként átélni a 2. világháború szörnyűségeit? Ezzel foglalkozik a Juggler Games játéka. A My Memory of Us két gyermek barátságáról és szeretetéről szól, kalandjaikról és arról a kötelékről, ami minden borzalmat kiáll. Magával ragadó hangulatú, szívhez szóló játék ez, legalább egyszer mindenkinek el kellene benne merülnie....
tovább