Gotham City Impostors
További platform megjelenések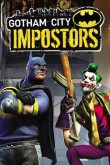 A Gotham City Impostors a Monolith Batman FPS-e, melyben a fiatalosabbra tervezett képregénykarakterek csapnak össze többjátékos módban. Fejlődési rendszer és testre szabható karakterek teszik változatossá az egyébként sztenderd játékmenetet.
tovább
Watchmen: The End is Nigh
További platform megjelenések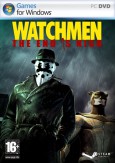 Sok képregényrajongó számára az alfát és az ómegát jelenti a Watchmen című rendkívül színvonalas képregény. Sikeressége miatt elkerülhetetlen volt, hogy idővel videojáték-adaptáció is készüljön belőle, mely a The End is Nigh képben meg is érkezett. A minőségére nem érdemes szavakat vesztegetni, amúgy is tudja mindenki, hogy milyen színvonalat...
tovább