Red Orchestra: Ostfront 41-45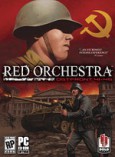 A Red Orchestra Ostfront 41-45, egy második világháborús, taktikai FPS, amely a világégés keleti frontjára kalauzolja el a játékosokat. A harcokban a szovjet a német hadsereg színeiben vehetünk részt.
tovább
Requital
A Primal Software nem ismeretlen cég, hiszen régóta űzik az ipart, korábban az I of the Dragon és a Besieger járta meg a nemzetközi piacot (erősen közepes, 40-60%-os címek), jelenlegi projektjük a Heavy Duty (erről korábban már beszámoltam) és a Requital.
tovább
Surgery Simulator 2011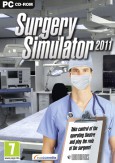 A sebészetszimulátor, mint olyan, még akár izgalmasan is hangozhat, ám az elborultabbnál idiótább szimulátorjátékokat tömegével ontó Excalibur Publishing műve épp annyira unalmas, ronda és frusztráló, mint egy hasmenéses influenza...
tovább