Costume Quest 2
További platform megjelenések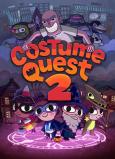 A 2010-ben megjelent Costume Quest folytatása. A játékban Wrent és Reynoldot kísérhetjük el egy nem mindennapi halloweeni kalandra, melynek során fenekestül felfordul a békés kertváros élete, mikor szörnyek lepik el a házakat.
tovább
Slender: The Arrival
További platform megjelenések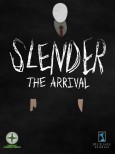 A Slender: The Eight Pages című indie-horrorjáték folytatása, melyben ismét a magas, nyúlánk rémalak, Slender Man nyomába eredünk.
tovább