Car Mechanic Simulator 2015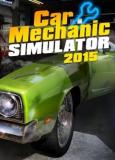 Ha mindig is autószerelő szerettél volna lenni, akkor neked találták ki a Car Mechanic Simulator 2015 című programot. Ebben te vagy a műhely főnöke, a te feladatot az egyes roncsok javítása és a kocsik felújítása, de rajtad áll az is, hogy vezesd a céget, bővítve és kiegészítve azt új felszerelésekkel -- a mesterség minden apró részletébe...
tovább
Car Mechanic Simulator 2018

A roppant sikeres Car Mechanic Sorozat 2018-as etapja a 2015-ös epizód nyomdokain haladva nagyobb, hosszabb, vágatlan autószerelést kínál, tesztkörökkel, sok-sok járgánnyal, kooperatív játékmóddal és saját autószerkesztővel.
tovább
Lowrider Extreme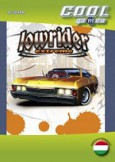 "Na ki lesz a következő király a környéken? Lépj be az éjszakai versenyek és kaszkadőrbemutatók világába! Vásárolj autót és tartsd a legjobb állapotban, hogy versenyre kelhess a többi trónkövetelő ellen. Szereld fel extrákkal a garázsodban, hogy a lehető legjobb teljesítményre legyen képes, szereld be a legjobb motort, váltót és egyéb...
tovább