Avencast: Rise of the Mage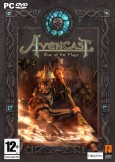 Érdekes akció/RPG, melyben az Avencast mágusakadémia egy deákjaként kell mindenféle titkok nyomába erednünk, e szándékunkat viszont a pokol minden szörnye igyekszik megakadályozni.
tovább
Bridge Constructor
További platform megjelenések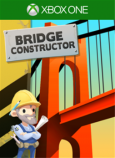 A Bridge Constructor című alkotásban egy hídépítő mérnök bőrébe bújhatunk bele. Sikeres tervezés-építés esetén az autók/teherautók végig tudnak haladni a szerkezeten, de ha rosszul csináltunk valamit, az menthetetlenül összeomlik. Több tucat szinten keresztül kell egyre bonyolultabb építményeket létrehozni, melyekhez különböző anyagokat (fát,...
tovább
Greed: Black Border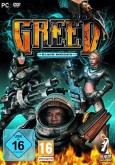 A játékot fejlesztő osztrák ClockStone stúdió előző munkája, az Avencast nevű szemre is kellemes, játszani is jó szólista, akcióközpontú RPG volt, amely kliséi ellenére is egyedi szórakozást nyújtott, és a kritika is elég kedvezően fogadta.
tovább