Kiadó:
Spiderweb Software
---
A Spiderweb Software egy indie fejlesztőcsapat.
Avadon 2: The Corruption
További platform megjelenések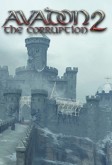 Az Avadon 2: The Corruption egy indie fejlesztésű RPG, mely szellemiségében a nagy klasszikusokat idézi. A grafika például teljesen olyan, mint az első Baldur's Gate-ben, tehát felülnézetes, 2D-s, kézzel rajzolt. A játékmenet is a neves elődöket idézi; hatalmas, majdnem teljesen szabadon bejárható világot kapunk, tele dungeonökkel,...
tovább
Avadon 3: The Warborn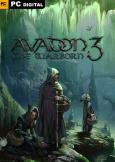 A Spiderweb Software az Avadon trilógia utolsó részében még inkább kibontja Lynaeus kontinensének, a Paktum országainak és a Távoli Földeknek történetét. Politikai konspirációk, cselszövés, háború, ezek hatják át Avadon 3: The Warborn sztoriját. A játék nagyon jól megírt forgatókönyvet, mély RPG-rendszert kapott. Megjelenítésében a késő 80-as,...
tovább