Generation Zero
További platform megjelenések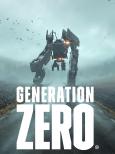 A Generation Zero az Avalanche Studios új játéka, mely egy alternatív, robotok által megszállt Svédországban játszódik az 1980-as években. Egyedül vagy maximum három társunkkal karöltve nekünk kell rájönnünk, hogy mi történt a környéken, a túlerőben és technikai fölényben lévő gépekkel pedig gerillataktikákat alkalmazva vehetjük fel a harcot a...
tovább
The Hunter: Call of the Wild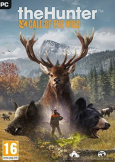 A fejlesztők egyértelmű célja nem volt más, minthogy egy olyan valósághű élményt adjanak a játékosok kezébe, ami után nem csak elégedetten állnak föl a számítógépeik elől, de egy fokkal bölcsebben és tapasztaltabban is. Mindezt a havidíjas és mikrotranzakciós modell elhagyásával, egy teljes árú játék képében. A The Hunter: Call of the Wild...
tovább