Rise of the Triad (remake)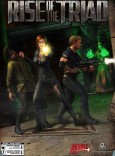 A klasszikus, 1995-ben megjelent, Apogee-féle Rise of the Triad remake-je, mely játékélményében, pályáiban megegyezik az eredeti játékkal, csak épp a grafikáról immár az Unreal Engine 3 gondoskodik.
tovább
Turbo Overkill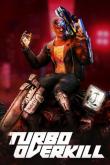 A Paradicsomban elszabadult a SYN kódnevű digitális vírus, mely amellett, hogy halálos veszélyt jelent rájuk, az embereket és a gépeket egybeolvasztja - szó szerint. Te vagy Johnny Turbo, és a megbízóid ennek a vírusnak az eltörlésével bíztak meg.
tovább
Wolfenstein 3D
John Carmack és John Romero alkotása, a Wolfenstein 3D nemcsak az FPS játékok ősatyja lett, de elképesztő hatást gyakorolt magára a videójáték-iparra és a technológiára is. A program számos díjat megnyert, de Németországból ki is tiltották, a nemzetiszocialista jelképek használata miatt. Ennek ellenére kellően sikeres lett, másfél év alatt több,...
tovább