Kholat
További platform megjelenések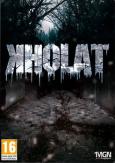 A Kholat a lengyel Imgn.Pro túlélő-horrorja, amely az 1959-es Dyatlov-incidensen alapul. Kilenc fiatal, akik a Kholat Syakhl nevű csúcs megmászására indultak, máig tisztázatlan körülmények között életüket vesztették. A játék az eseményeket misztikus- és horror elemekkel egészíti ki, mindezt pedig egy olyan tálalásban kapjuk meg, ami legjobban a...
tovább
Seven: The Days Long Gone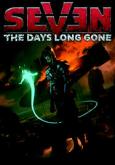 A The Witcher legutóbbi két epizódjának egykori fejlesztői úgy gondolták, tapasztalatukat egy független gyártású posztapokaliptikus szerepjátékban kamatoztatják. Ez a Seven: The Days Long Gone, mely súlyos hibái nélkül egy remek játék is lehetne. Tele van jó ötletekkel, látványos a posztapokaliptikus világa, ugyanakkor a kivitelezés jóindulattal...
tovább
Spintires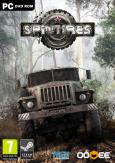 A Spintires egy szovjet teherautókra fókuszáló szimulátor, amiben a játékosok a természet és a fizika kegyetlen törvényeivel szembeszegülve igyekeznek teljesíteni az államhatalom gazdasági elvárásait.
tovább