Hammerting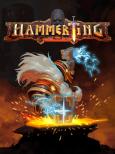 A Hammerting egy bányászkolónia építős játék, RPG elemekkel. Törp klánunkkal kell feltúrnunk a föld mélyét, hogy legendás fegyvereket kovácsoljunk a felszínen háborúzó népeknek, s ezzel kiépíthessük saját társadalmunkat. Azonban a mélyben nem csak kincsek, de rettenetes lények is lapulnak.
tovább
The Serpent Rogue
További platform megjelenések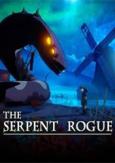 A The Serpent Rogue egy akció-kalandjáték, amely egy középkori fantasy világban játszódik. Sajátítsd el az alkímia művészetét, fedezd fel az elfeledett földeket, szelídítsd meg a vadállatokat és védd meg a birodalmat a közelgő katasztrófától!
tovább
Worms Rumble
További platform megjelenések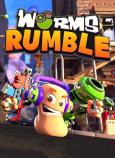 A Worms Rumble a körökre osztott kukac-csatározásokat cseréli le valós időben zajló, 32 főt megmozgató online csatározásokra.
tovább